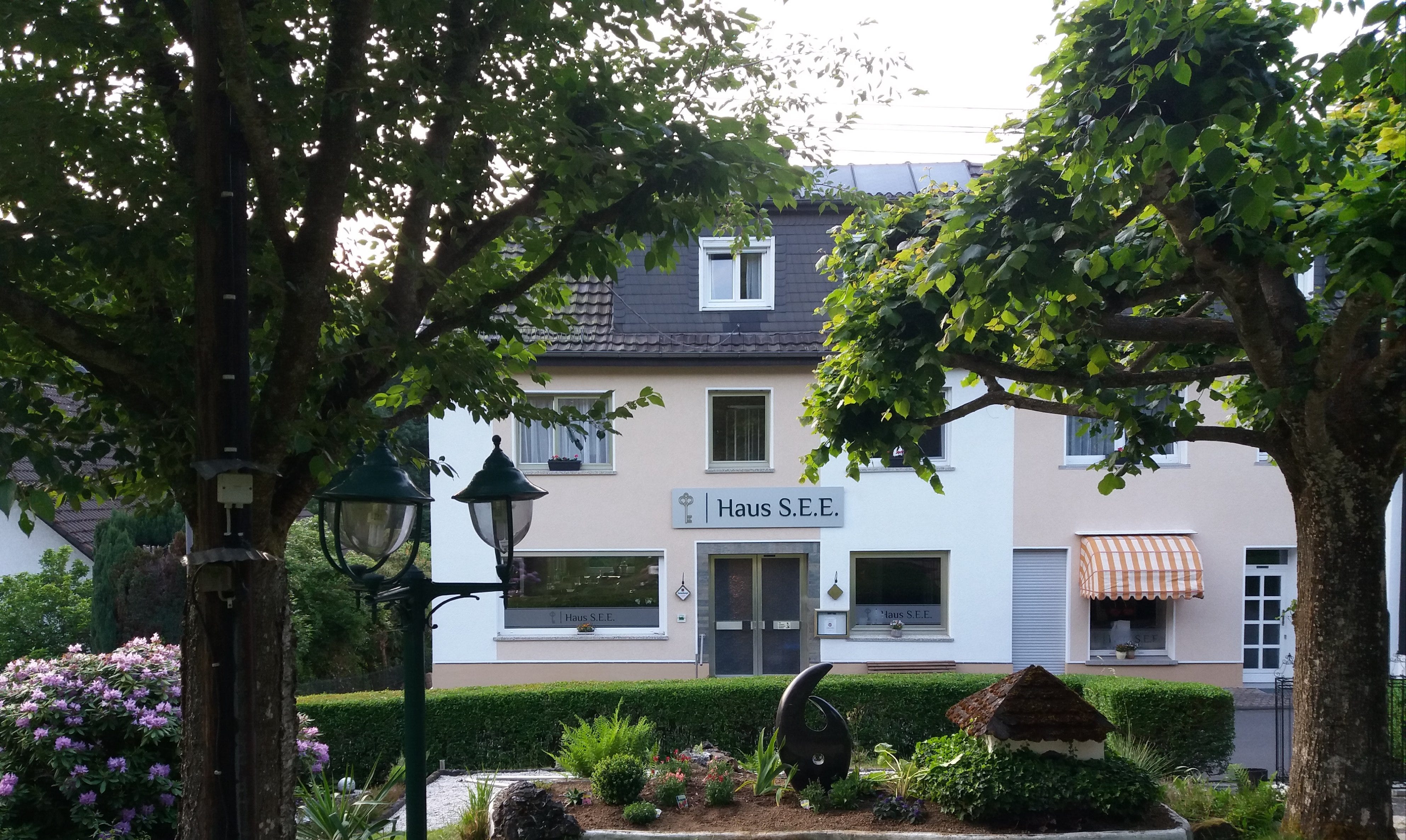 Our Hotel-Restaurant Haus S.E.E. is located in the picturesque monastery village of Marienthal by Seelbach(Hamm-Sieg). Between hills and mountains, covered with meadows and forests, this beautiful area not only offers healthy air and nature, but also historical sights, culture and outdoor activities.


Enjoy the moment & food in our restaurant
Whether it's breakfast, lunch, romantic dinner, a refreshing drink, a delicious sundae or coffee and cake in our cozy restaurant or on our beautiful terrace, it's possible.
Entree
We have a different selection of appetizers and soups.Salades in small or big size.
Menu
We try to use as many regional and organic products as possible. we are passionate about our work and protecting the world around us.
Fish
We have various fish dishes and vegetarian
Meat
We have various meat dishes
Our Motivation
Our work is our purpose, our driving force. It's the reason we get up every day and do what we do. Most importantly, it keeps pushing us to achieve bigger and better things with each new challenge.
For whom?


Enjoy your stay to the fullest, whether for a weekend trip, a night on your hike / bike tour or for a few days away from the hustle and bustle of everyday life.
Book Online
We have available 2 comfortable double rooms with bathroom and 1 De Luxe double room with its own entrance.
Also available 2 budget single rooms with washbasin and shower cabin in the room, toilet on the hallway.
1 x 2 bedroom apartment with fully equipped kitchen with sitting-corner, TV, bathroom and an extra guest toilet.