Rooms
Our rooms are cozy and comfortably furnished and are located on the first en second floor. WE offer a variety of different room types to ideally cater to your needs and wishes. in Total we can accommodate 12 people. All windows have shutters.
Smoking not allowed, children from 12 years.
All room types include a rich and tasteful breakfast .
Double room
Equipped with a comfortable box-spring bed, sitting area, bathroom with shower, toilet, sink, hairdryer, towels, hand soap and shower gel / shampoo.
Bottle of mineral water for free.
Price per room(2pax) €85,- including breakfast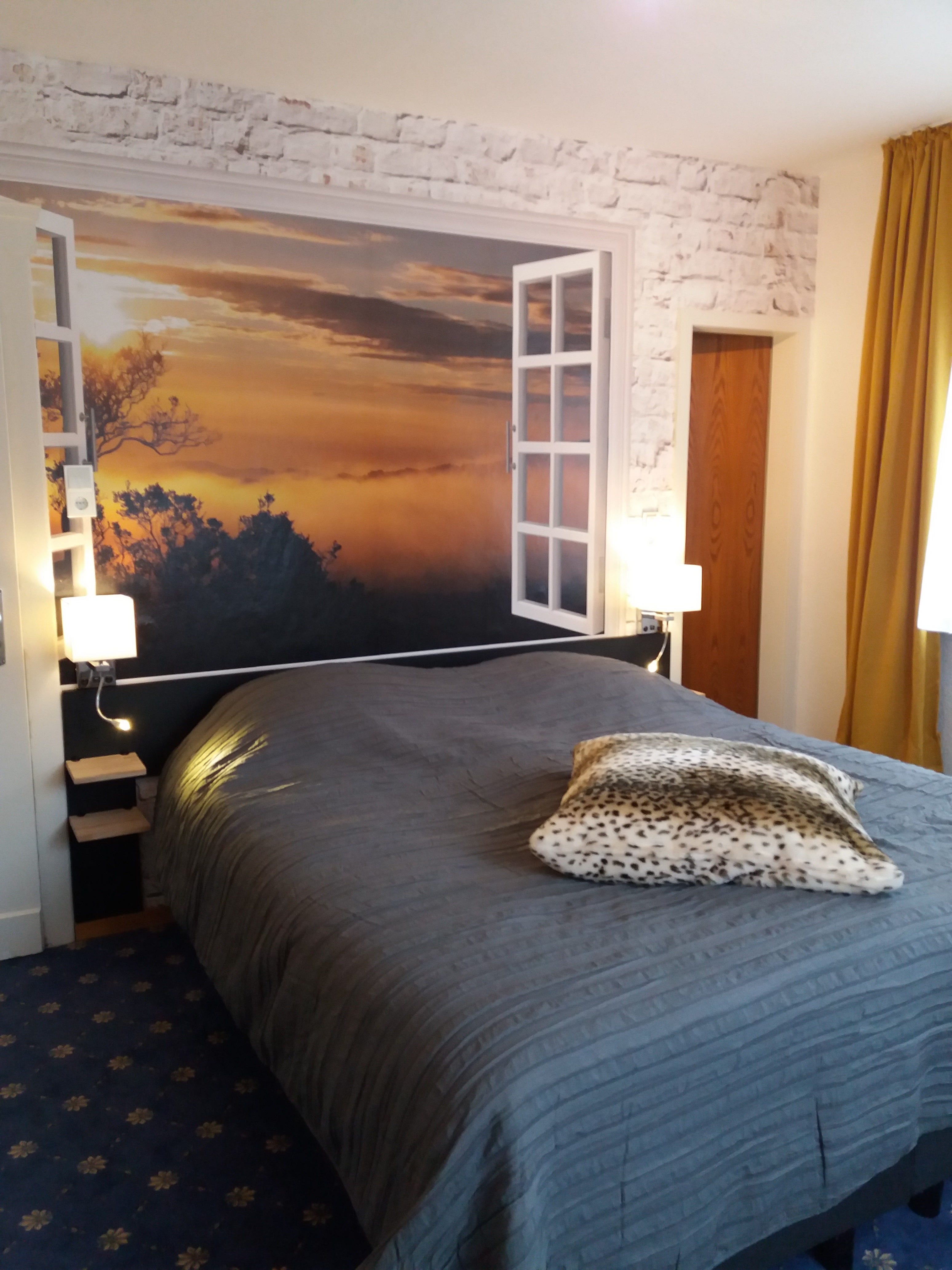 Appartement
Our four-person apartment is on the 1st floor and offers you a kitchen with fully equipped kitchen with sitting area, TV, 2 spacious bedrooms, bathroom with shower, toilet and sink and an extra toilet in the entrance. From the bedrooms there is a beautiful view of the deer meadow.
Price per apartement (4pax) €175,- including breakfast, towels and bed linen
* pets not allowed
* non smoking
* children from 12 years
Single room
We have 2 single rooms available on the 2nd floor
These have a shower and sink, the toilet is located in the hall.
price room € 55, - including breakfast